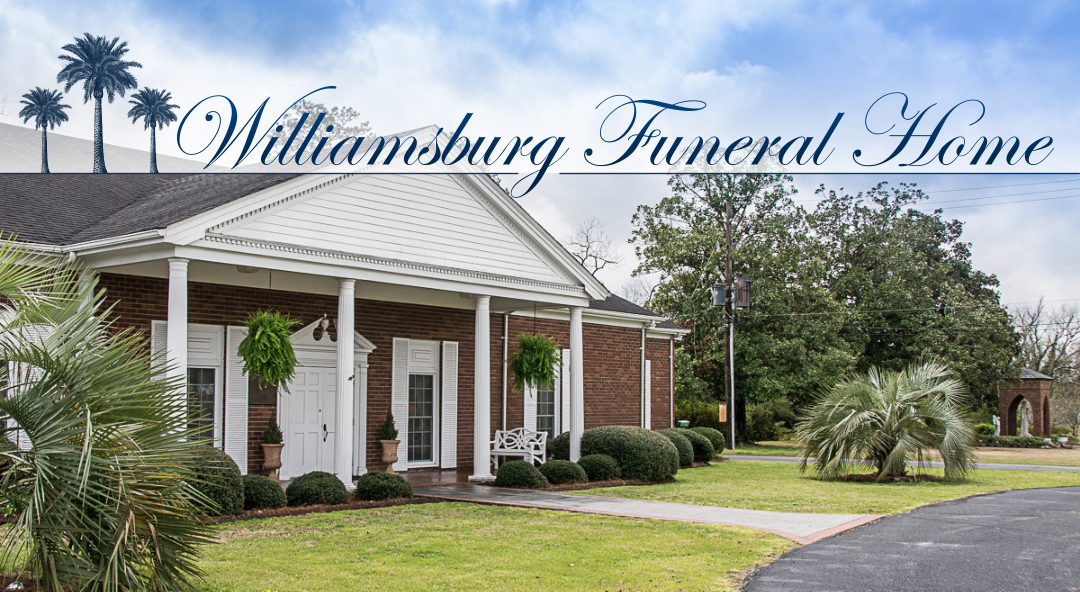 Scheduled Services Provided
by Williamsburg Funeral Home
Addie Thigpen 01/14/1941  –  11/26/2015 Lane Funeral Services Funeral services will be 6 PM Saturday, November 28, 2015, in the Williamsburg Funeral Home Chapel. Visitation The family will receive friends one hour prior to the service at the funeral home. Memorials Memorials may be made to the Kingstree Nursing Facility, 401 Nelson Blvd, Kingstree, SC 29556. Addie Bell Dennis Thigpen, 74, died Thursday, November 26, 2015, in the Kingstree Nursing Facility. Mrs. Thigpen was born January 14, 1941, in Kingstree, a daughter of the late French Dennis and Hattie Thames Dennis. She was a graduate of Kingstree High School and was a clerk at Williamsburg County Magistrate's Office. Mrs. Addie was a member of the Assembly of God Church. In addition to her parents, she was preceded in death by a sister, Annie Mae (Mac) McCants and a brother Ted (Nell)  Dennis. Surviving are: her children, Charlie Don (Lisa) Thigpen, of Alexandra, VA; Pamela "Jean" (Smitty) Wrenn, of Lane; and Bobby "Joe" (Traci) Thigpen, of Marion; her siblings, Evelyn (Buddy) Gaskins; Jack Dennis, and Randy Dennis; 10 grandchildren, Jeramy (Becky) Thigpen, Andrew (Sarah) Thigpen, Jessica (Rob) Conder, Summer (Joey) McDaniel, Nick (Nicole) Thigpen, Josh (Lelia) Smith, Matthew Smith, Rachel (Armin) Guldalian, Shannon (Brad) Byrd and Greg (Christi) Lee; 20 great grandchildren, Gavin Thigpen, Gabriel Thigpen, Garrison Thigpen, Corbin Thigpen, Jenson McDaniel, Maximus Conder, Stell Conder, Presley Conder, Jackson Conder, Brinlee Thigpen, Layton Thigpen, Maxwell Smith, David Smith, Ashley Smith, Kane Smith, Kaos Smith, Indi Guldalian, Arie Guldalian, Jacob Lee and Greg Lee. Funeral services will be 6 PM Saturday, November 28,...
Williamsburg Funeral Home has been serving the families of Kingstree and the Williamsburg County area for more than 50 years. As caring funeral service professionals, Billy and "B" Horton, take pride in assisting the families they serve in arranging an individual service tailored to fit their wishes.