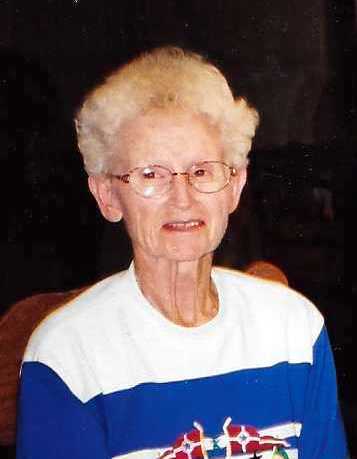 03/19/1927 – 11/29/2016
Kingstree
Funeral Services
Funeral services will be held 2 PM Sunday, December 4, 2016, at Mouzon Presbyterian Church, with a burial in Mouzon Presbyterian Church Cemetery.
Visitation
Mrs. West's family will receive friends following the service at the church.
Memorials
Memorials may be made to Mouzon Presbyterian Church, c/o Jeanette Duke, 2281 Sumter Highway, Kingstree, SC 29556. 
Nina Mouzon West, 89, wife of Pershing "Bill" West, passed away Tuesday, November 29, 2016, in Ridgeland Nursing Center.
Mrs. West was born March 19, 1927, in Williamsburg County, a daughter of the late Charles C. Mouzon and Edna Thomas Mouzon. She was a graduate of Kingstree High School and was the Assistant Librarian at Ridgeland High School. Mrs. Nina was an avid golfer and gardener.
Surviving Mrs. West, in addition to her husband, Bill is: her daughter Linda E. Hayes, of Tuscaloosa, AL, a son, Coby (Liz) Derdzinske, of San Clemente, CA, three grandchildren, two great grandchildren and one great – great grandchild. Mrs. Nina was preceded in death by five brothers, seven sisters and a son – in – law Joe Hayes.
Funeral services will be held 2 PM Sunday, December 4, 2016, at Mouzon Presbyterian Church, with a burial in Mouzon Presbyterian Church Cemetery. Mrs. West's family will receive friends following the service at the church. Memorials may be made to Mouzon Presbyterian Church, c/o Jeanette Duke, 2281 Sumter Highway, Kingstree, SC 29556. Online condolences may be sent to the family at www.WilliamsburgFuneralHome.com
Williamsburg Funeral Home
Mouzon Presbyterian Church
Share this obituary with your family and friends